The object of the NACS prize, created in 2013, is to recognize and promote the academic work of scholars in the field of Catalan Studies whose primary professional affiliation is with higher education or research institutions in Canada and the United States. The prize is awarded to publications devoted to the study of the society, the language, and/or the culture of the Catalan-speaking territories from all areas of the Humanities.

THE NORTH AMERICAN CATALAN SOCIETY AWARD
For a outstanding work in the field of Catalan Studies

COMPETITION GUIDELINES NACS AWARDS 2022
1) The prize will be awarded to an outstanding contribution in the field of Catalan Studies made by a scholar based in North America or affiliated to a North American academic institution.
 2) Works eligible for the award include an article, a book chapter, a book, an academic edition, and a translation.
 3) To be eligible for the award, studies must have been published between January 1, 2019 and December 31, 2021. Works pending publication are not eligible.
 4) Anyone can make a nomination. To nominate a work, a bibliographical reference must be sent by January 1, 2022 to aurelie.vialette@stonybrook.edu.
 5) The jury is composed of the following members: Jennifer Duprey (Rutgers University), Margarida Casacuberta (Universitat de Girona) and Edgar Illas (Indiana University), chair.
 6) The President of the North American Catalan Society will announce the award at the 2022 Colloquium of the Society, which will be held at the University of Massachusetts Amherst. The award will consist of a certificate and $700 to help defray the cost of the awardee's participation in the Colloquium.
 7) This call for nominations is posted on the North American Catalan Society website (http://nacs.iec.cat/en/nacs-awards/).
  Prizes Awarded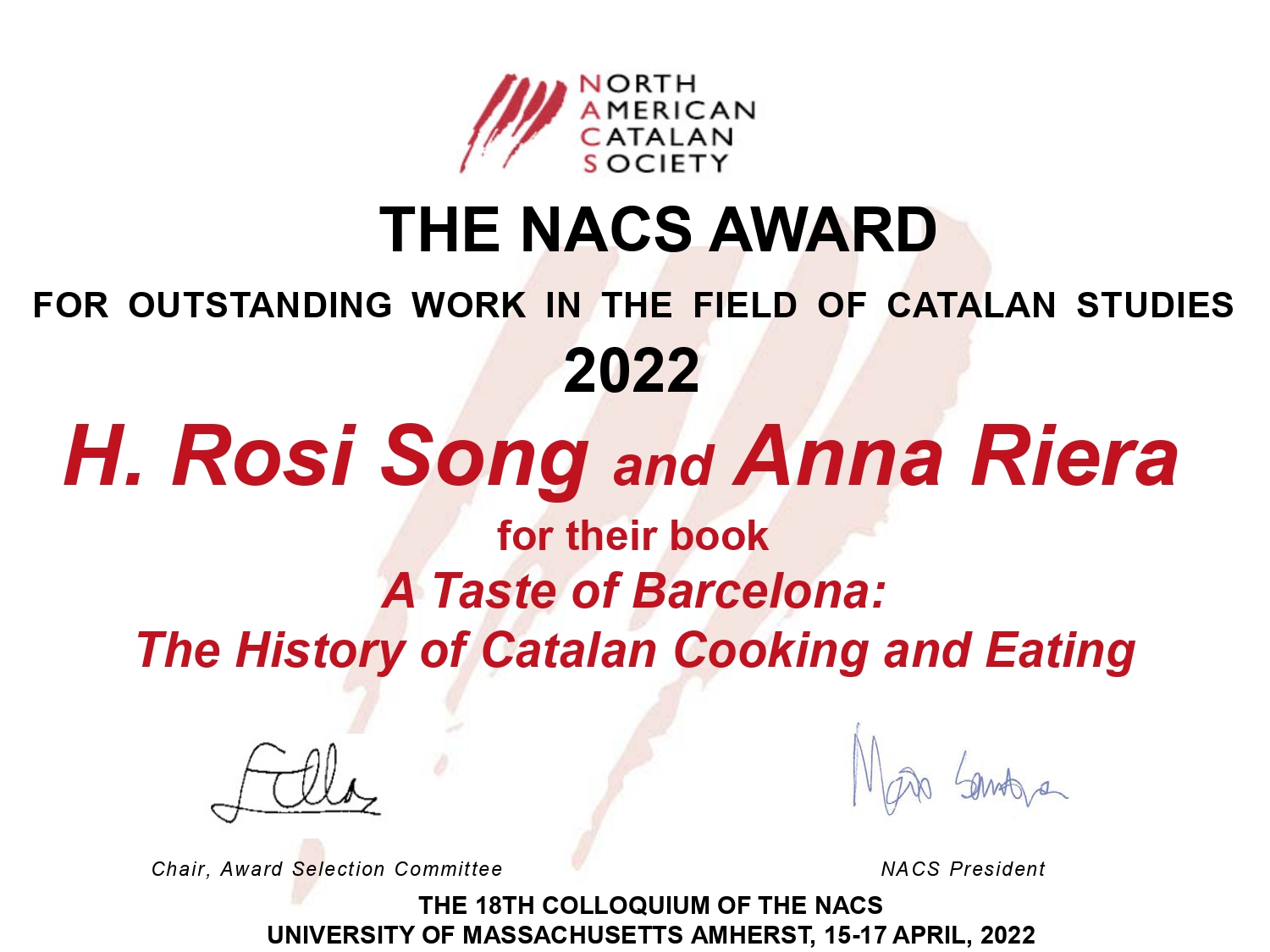 H. Rosi Song and Anna Riera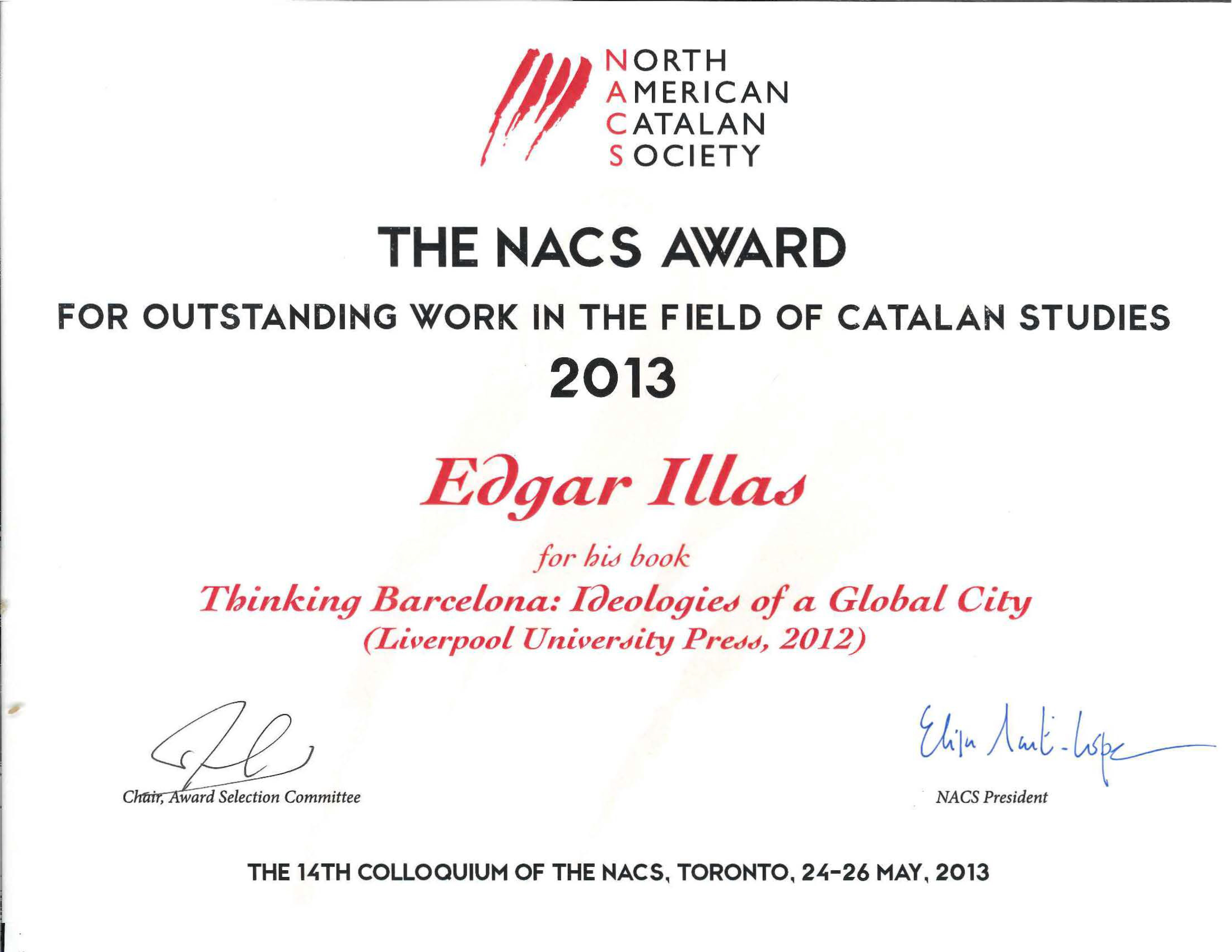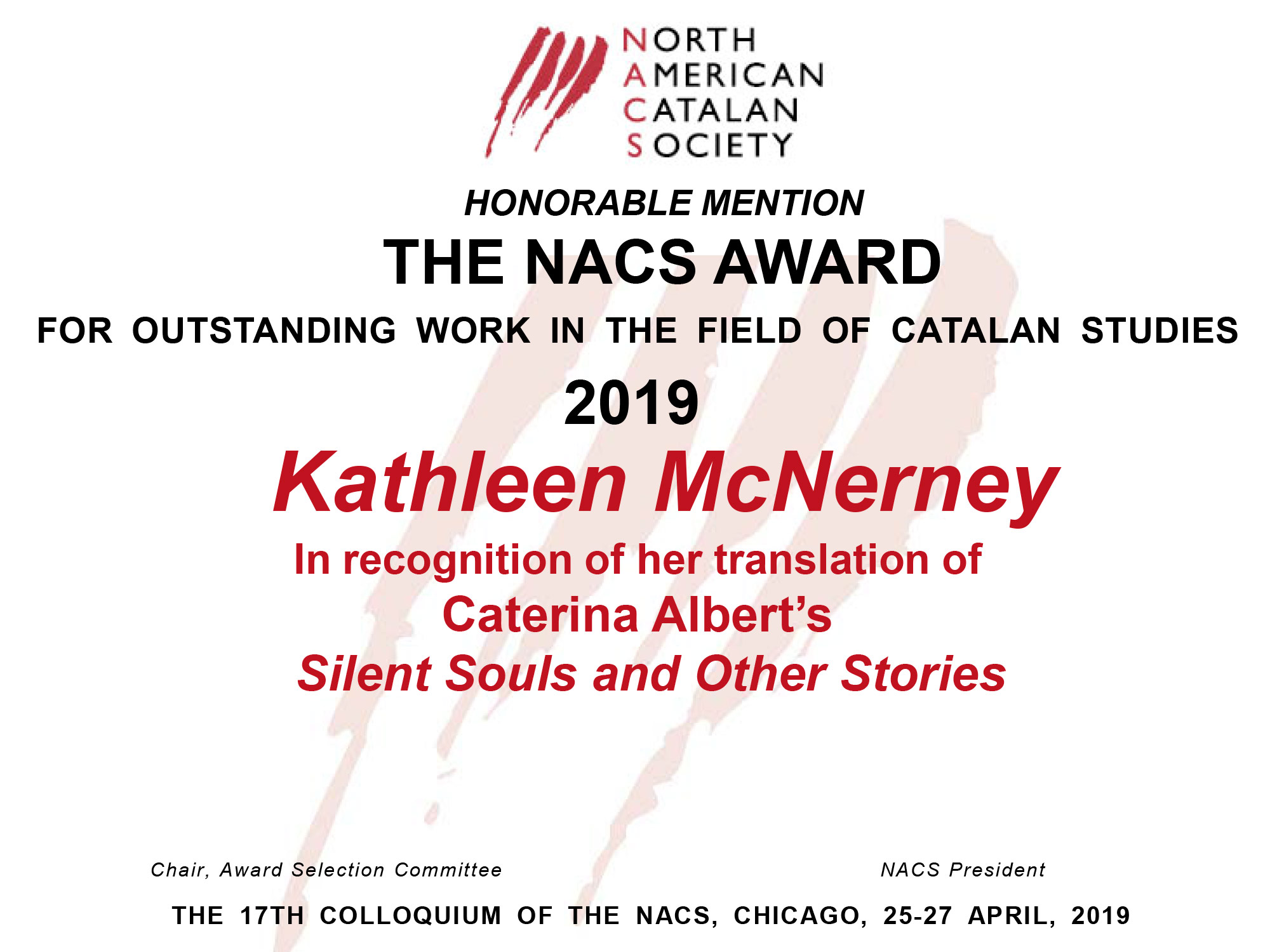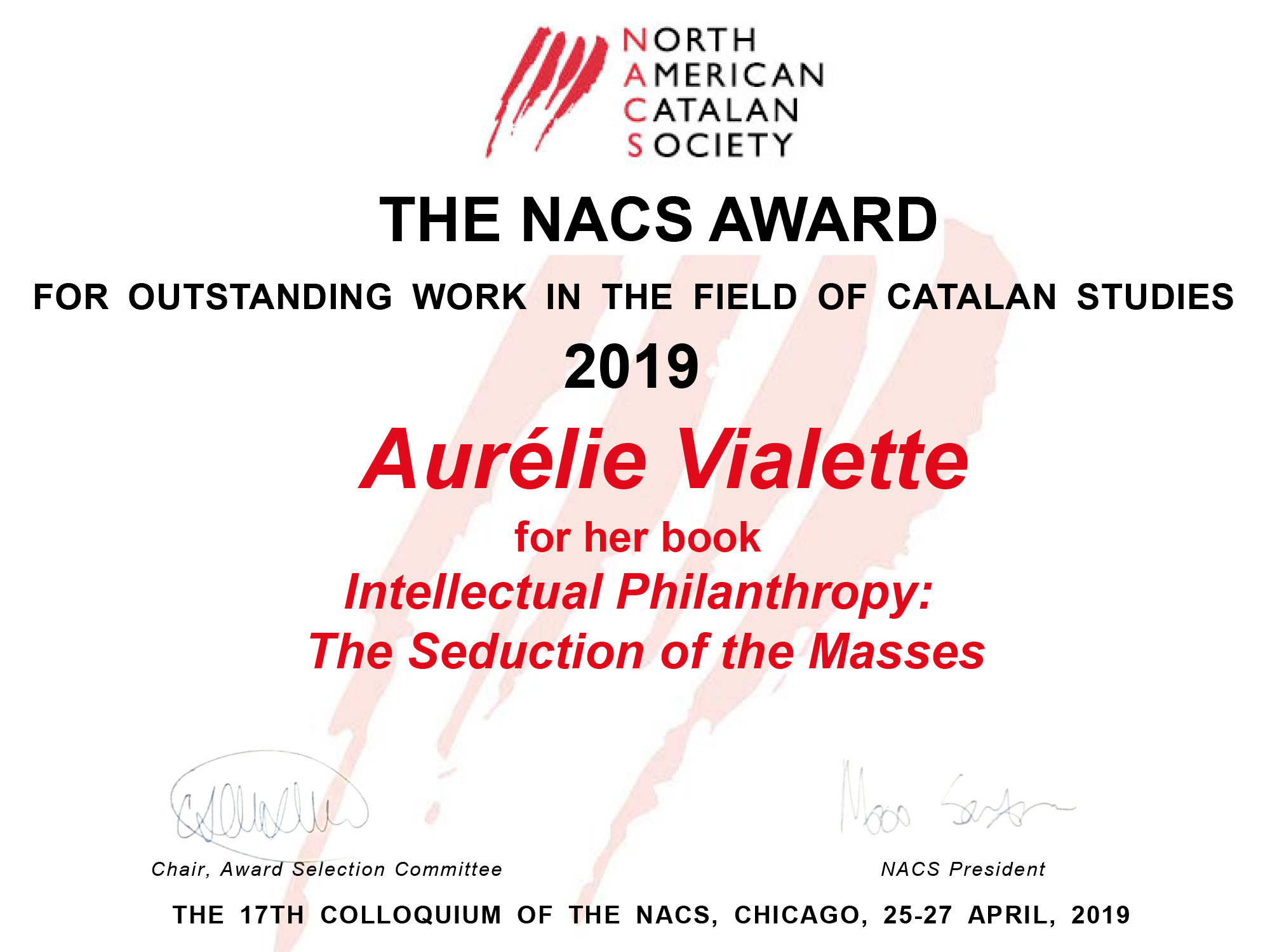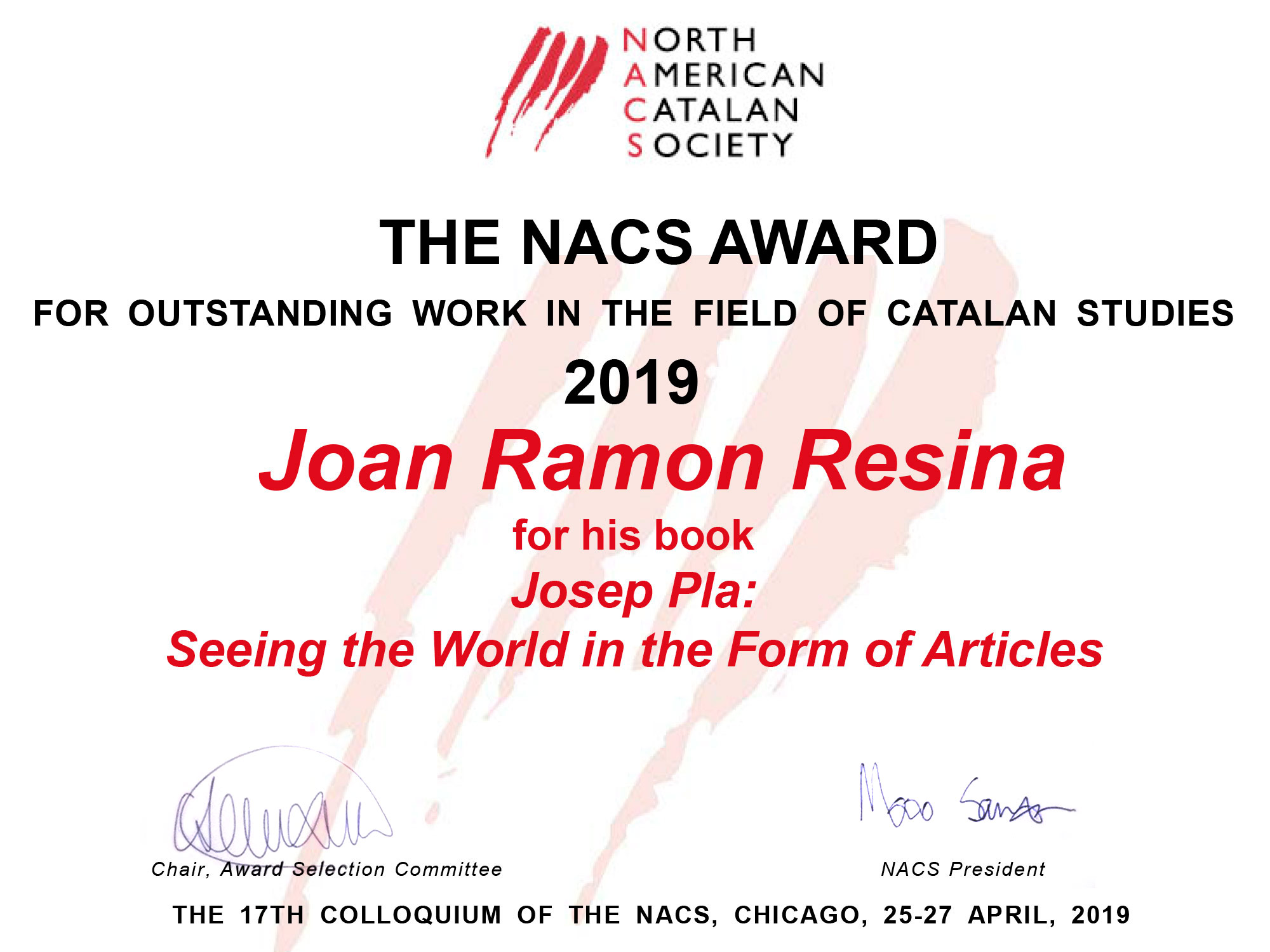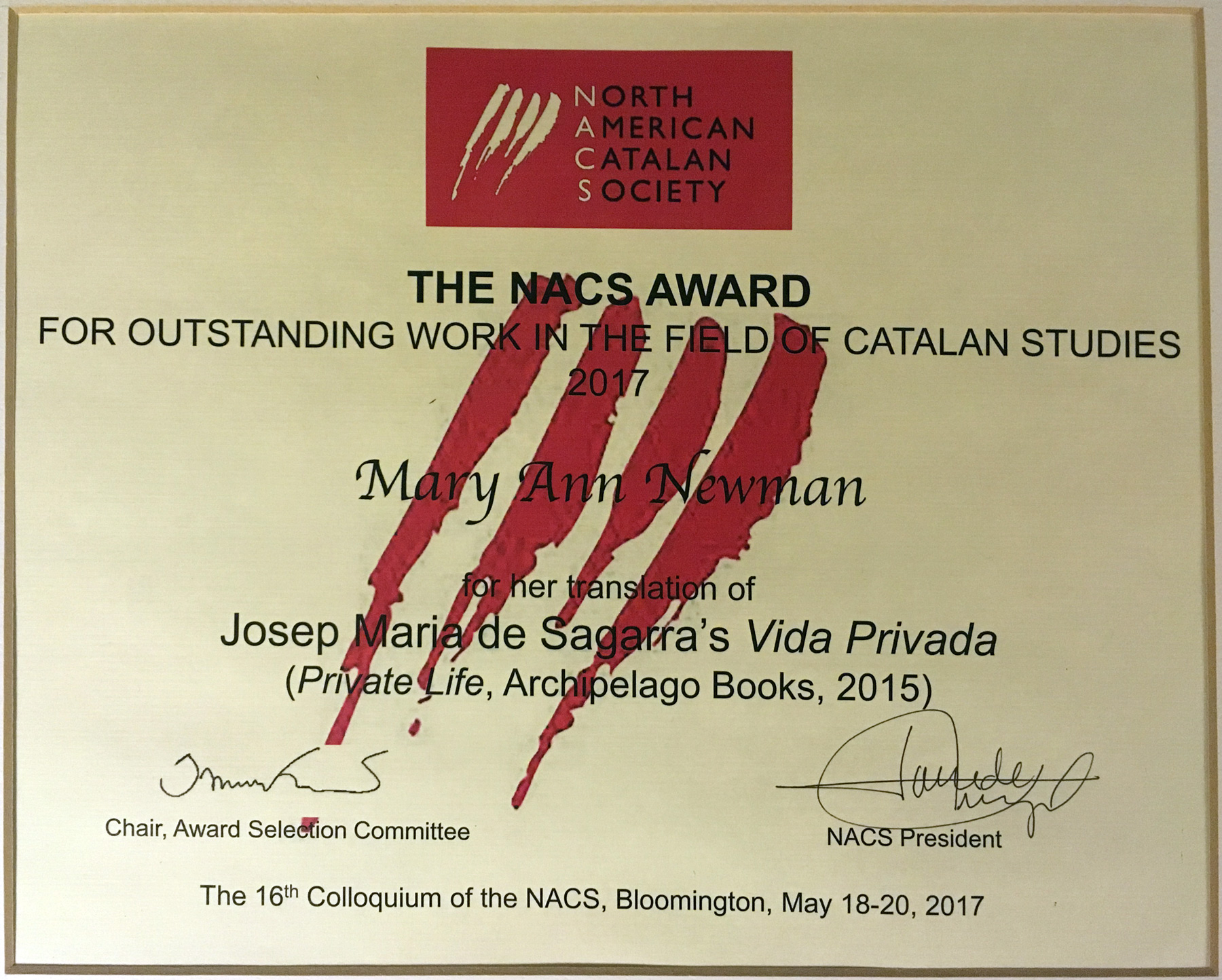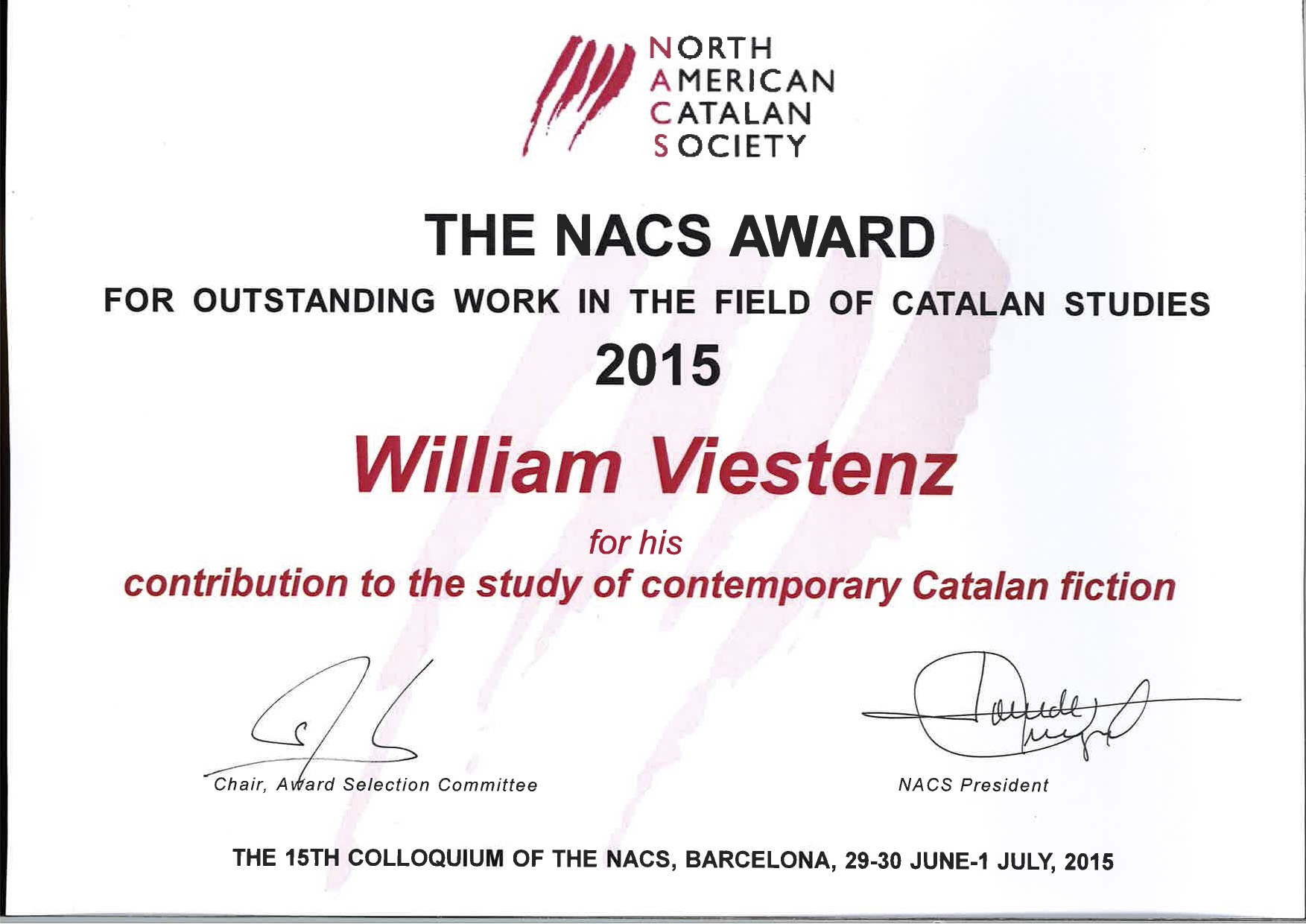 2022
H. Rosi Song and Anna Riera
For their book A Taste of Barcelona: The History of Catalan Cooking and Eating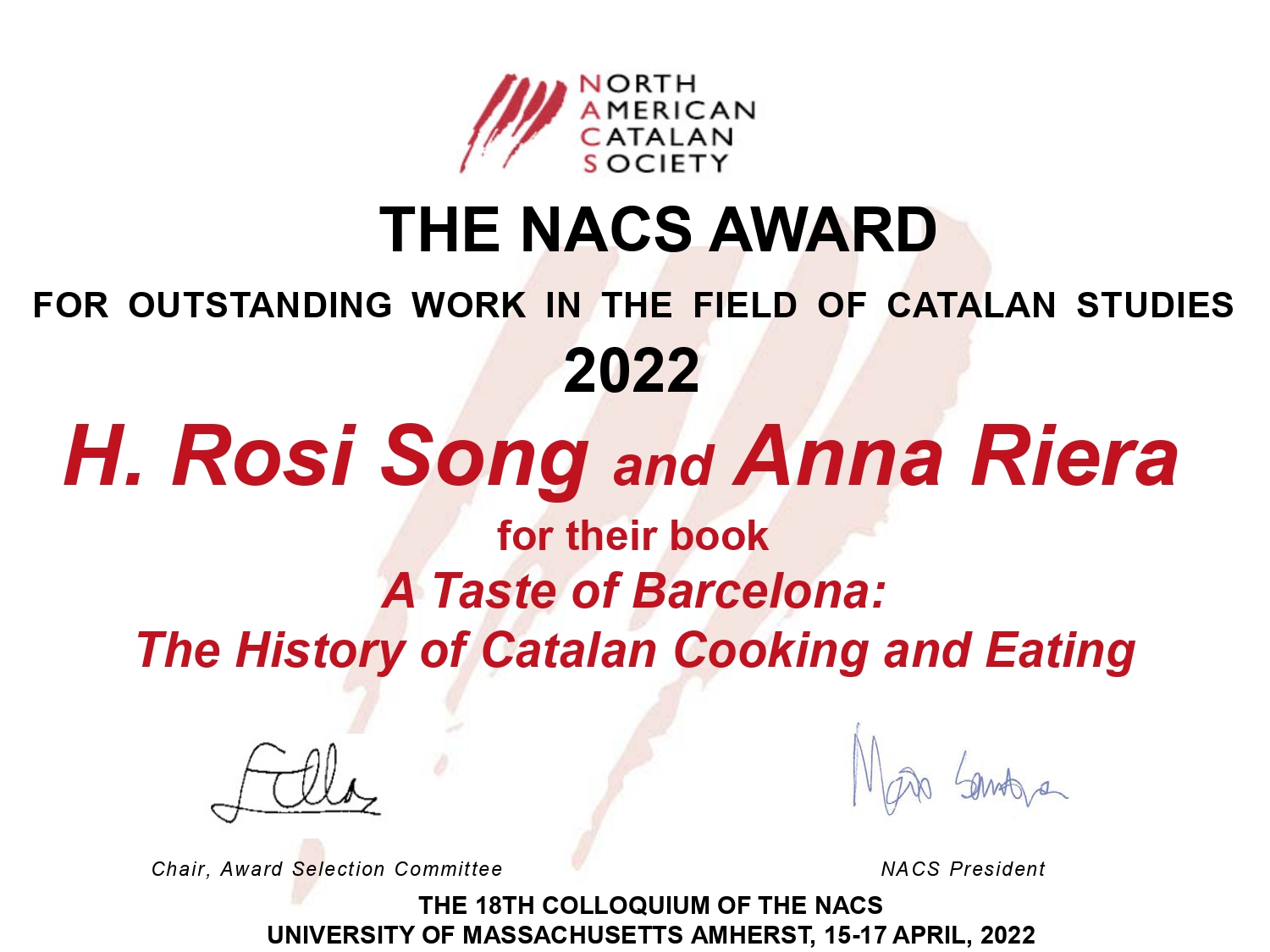 In recognition of her translation of Caterina Albert's Silent Souls and Other Stories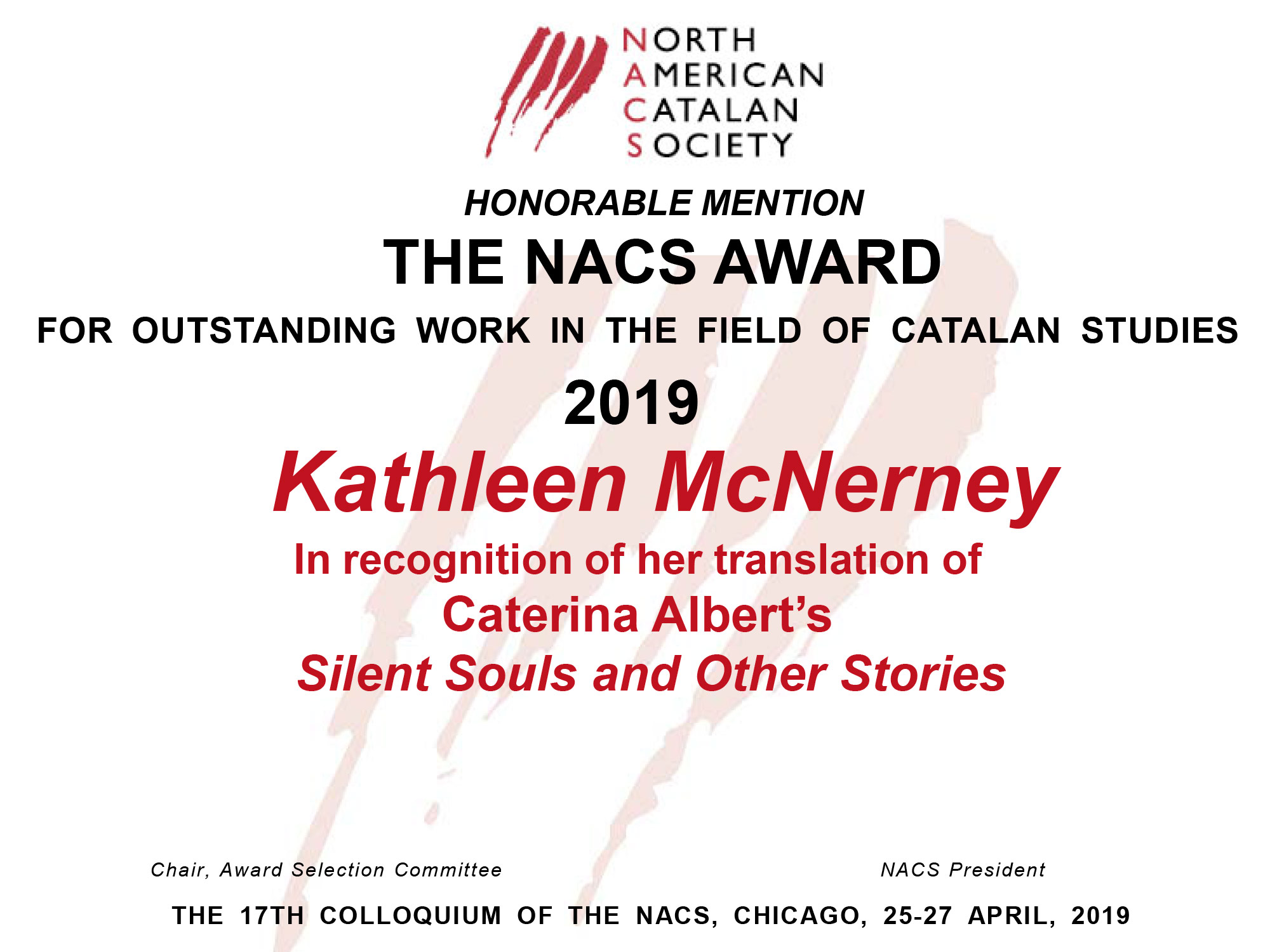 For her book Intellectual Philanthropy: The Seduction of the Masses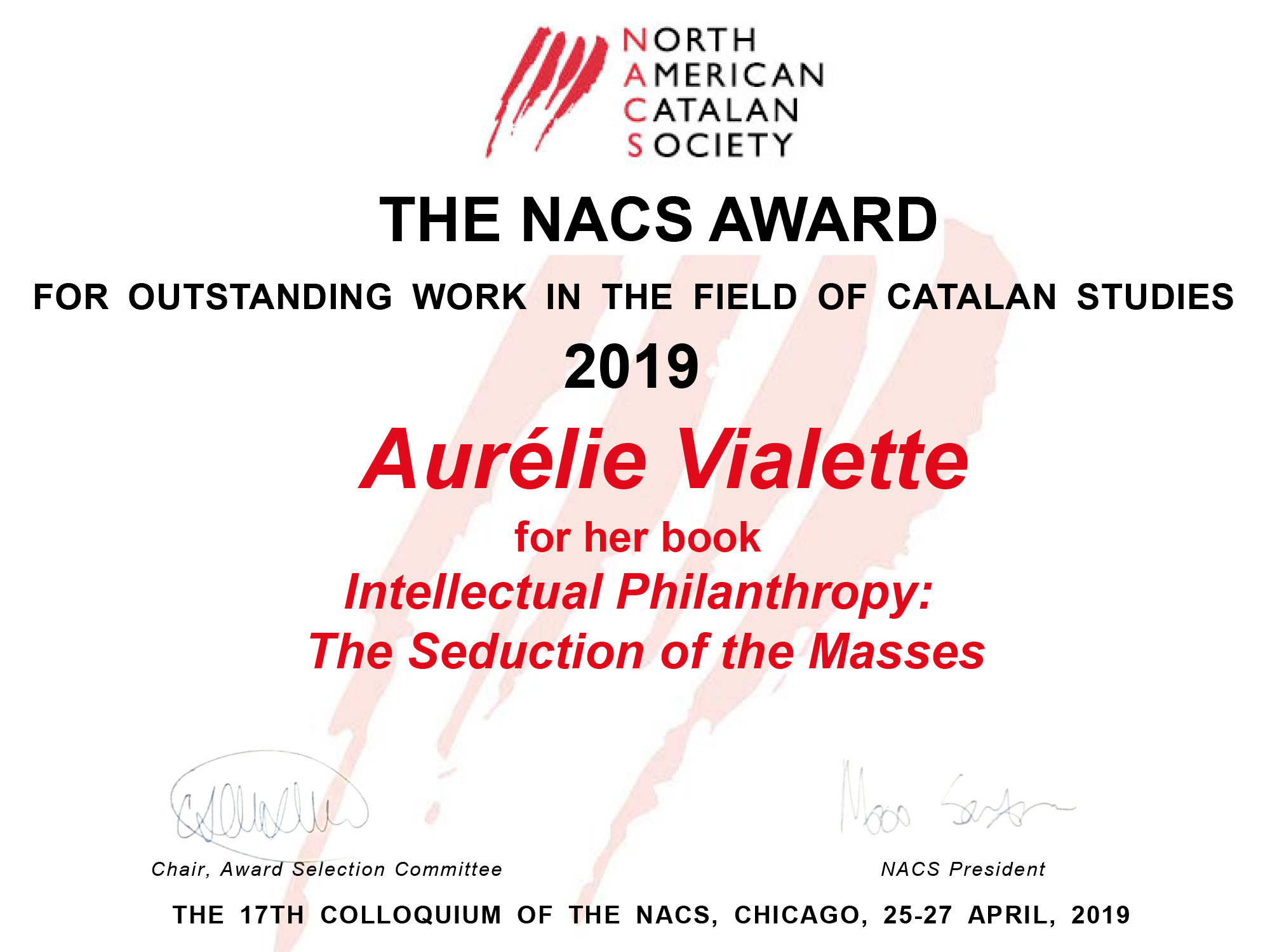 For his book Josep Pla: Seeing the World in the Form of Articles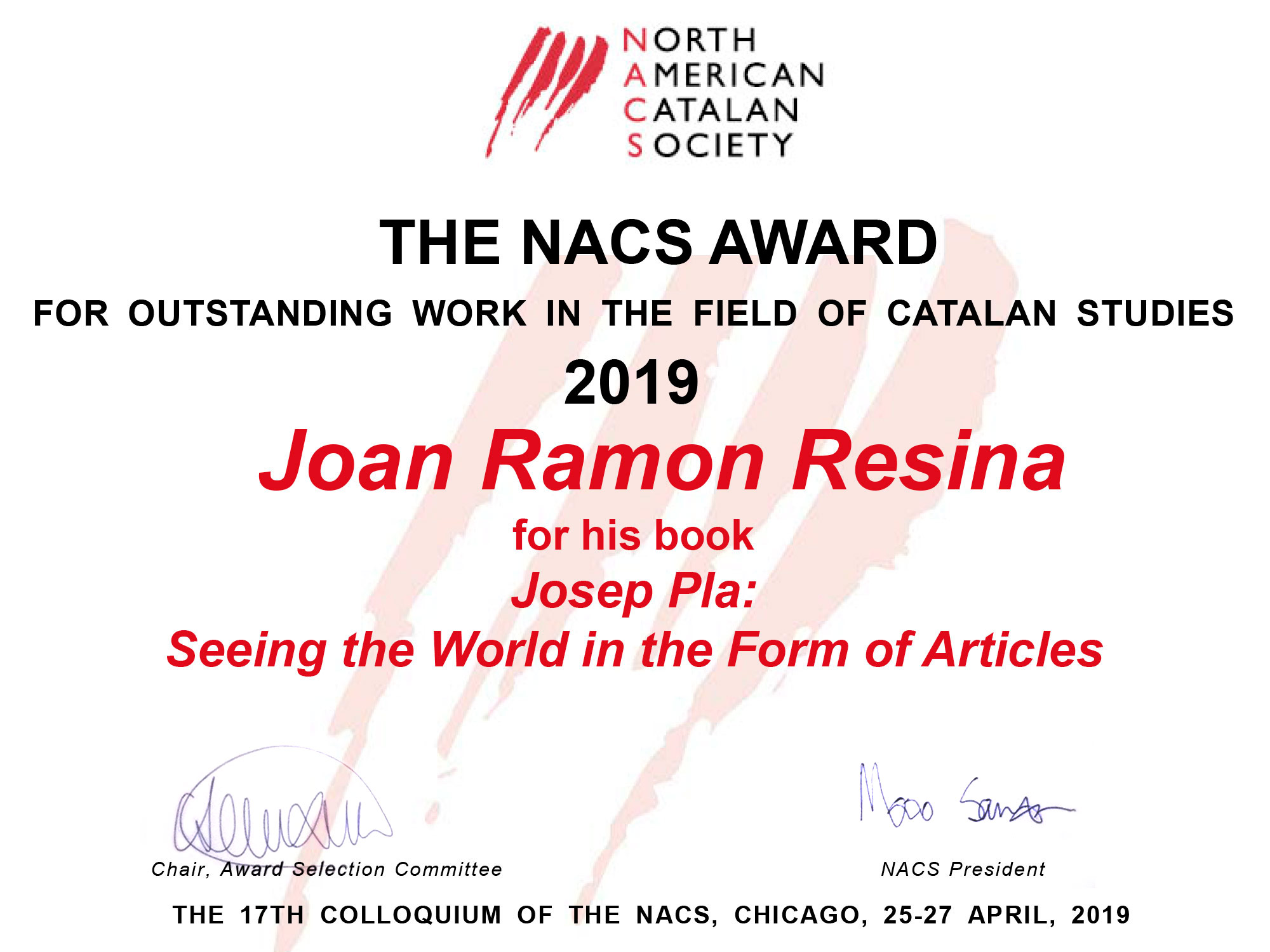 For her translation of Josep Maria de Sagarra's Vida Privada
(Private Live, Archipelago Books, 2015)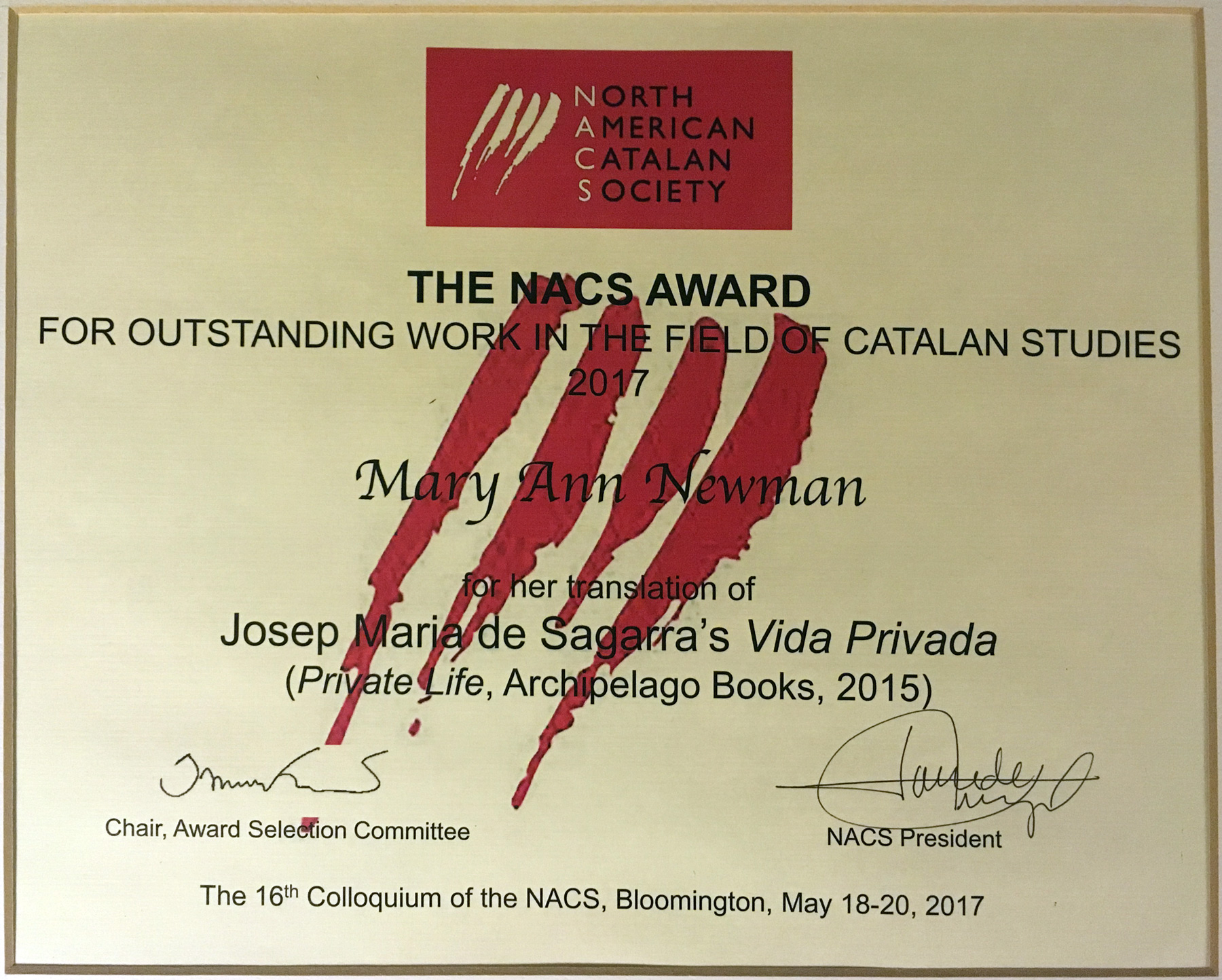 For his contribution to the study of contemporary Catalan fiction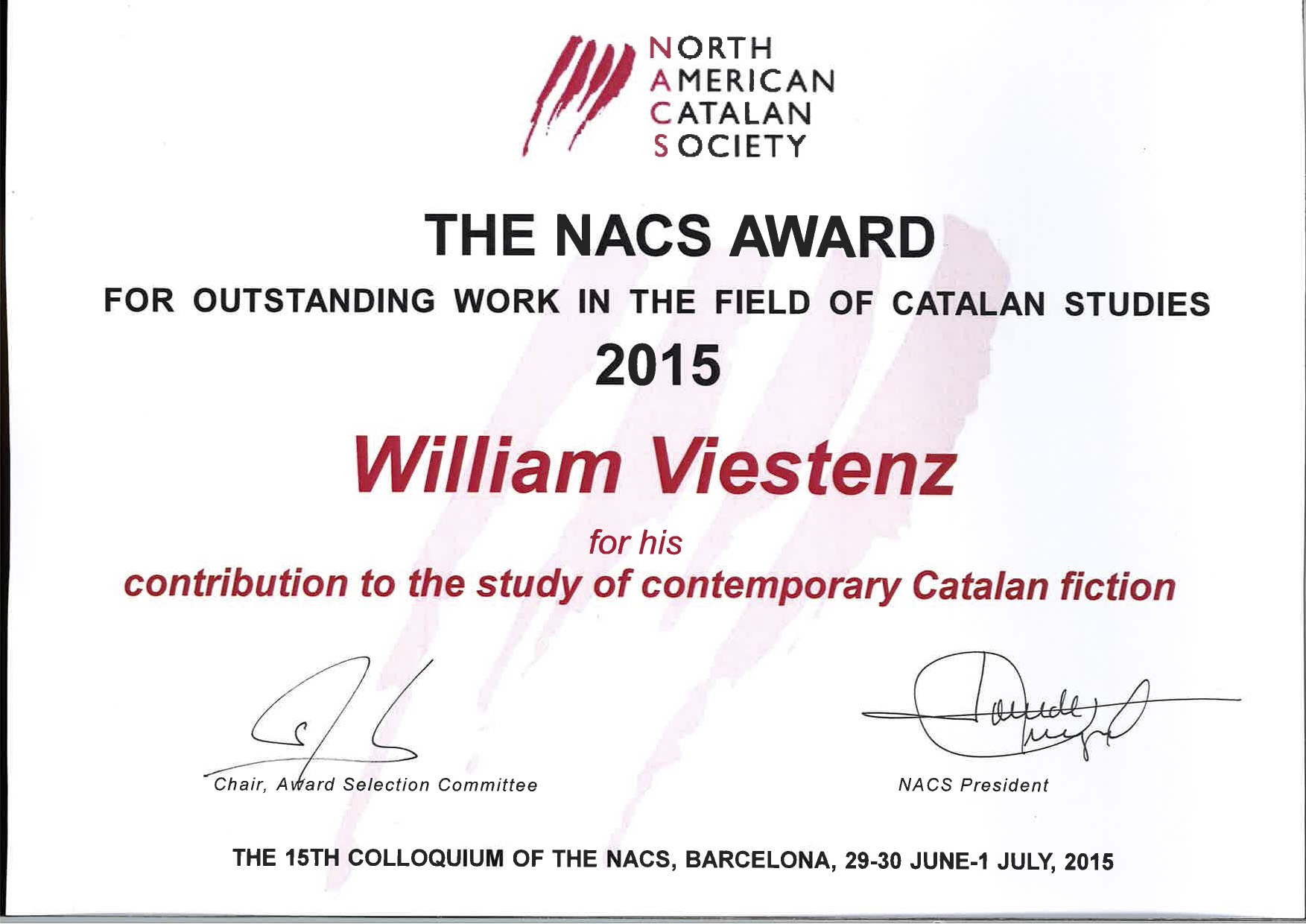 For his book Thinking Barcelona: Ideologies of a Global City
(Liverpool University Press, 2012)